Spivey Farms & Produce
In-Season Hours:
Monday-Saturday 8am - 6pm
Please Call 919.499.0807
If You Have Any Questions

In memory of William F. Spivey (06/30/08)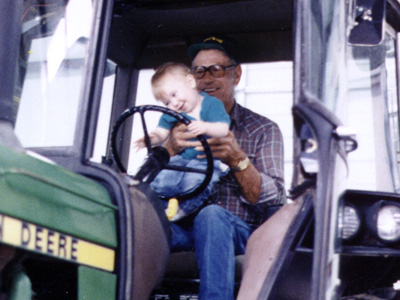 William F. Spivey, affectionately known as "Billy" or "Papa," knew the struggles of life and the rewards of achievement through hard work on the family farm. At the age of 17, he managed the family farm providing financial support and care for his family and younger siblings. Billy's hard work, knowledge and care of the land provided the roots for a growing and striving family farm. Along with Frankie, his son, they worked together to create a family farm to be proud of — and loved to see a growing crop in the field!
Spivey Farms has received various awards over the years such as:
Farm Family of the year Award
Outstanding Conservation Achievements that protect our Resources
Outstanding Conservation Farm Family
Farm for the Future
Spivey Farms has been growing Silver King Sweet Corn for over 10 years. People from all over the country say that we have the "best sweet corn" and "the sweetest strawberries" that they "have ever tasted!"
Family tradition, perseverance, dedication and hard work carry on in the heart of Spivey Farms!

Copyright © 2009–2016 Spivey Farms. All Rights Reserved.